Hard work deserves soft seating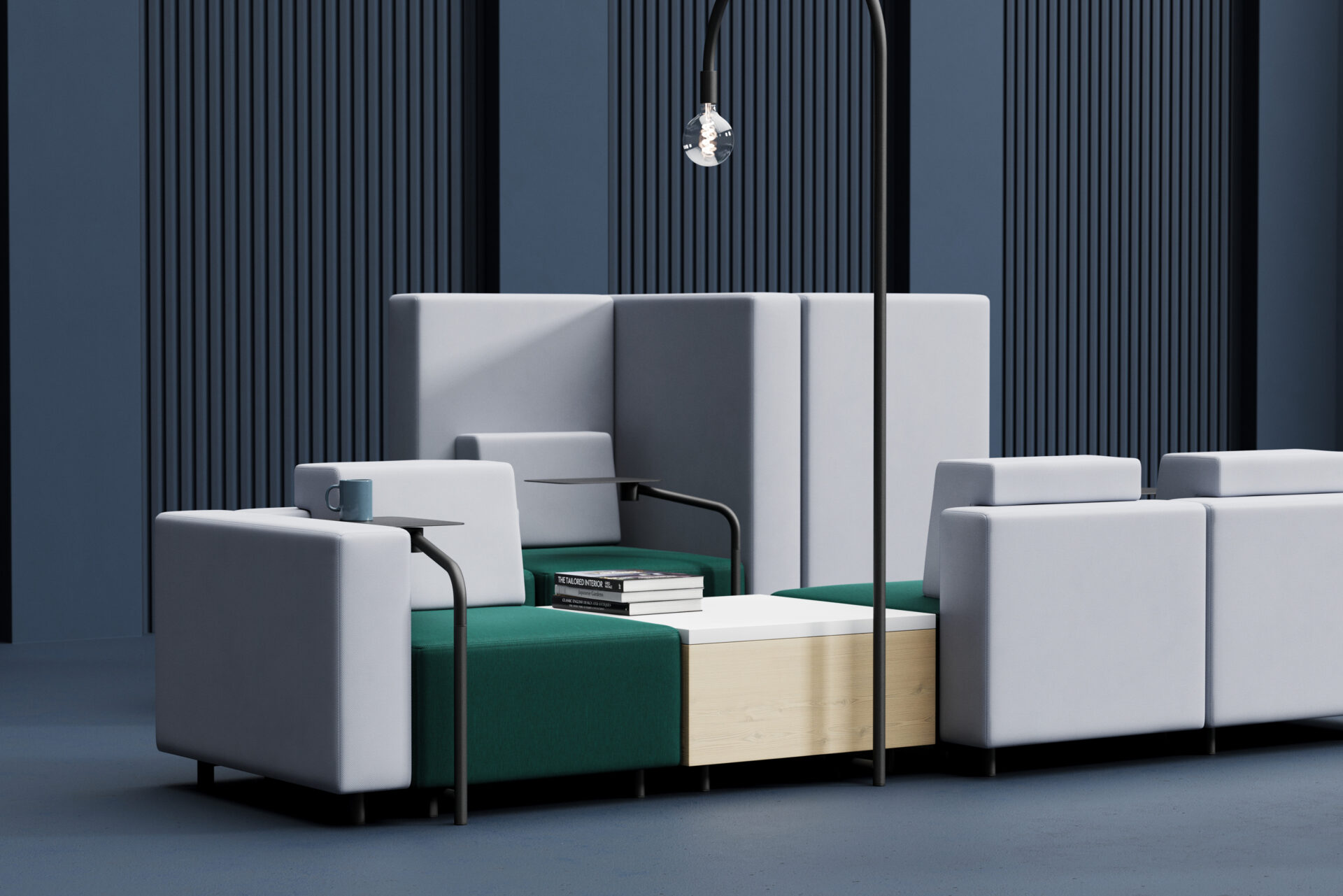 Life can be hard sometimes. And the same applies to work. Our mission is to change that. The way we work is ever-changing. These changes bring new demands for our furniture.
Moduplus's mission is to bring softness to our workspaces. Softness that facilitates a good working environment. We believe working should be both comfortable and efficient. Our products are aimed at being comfortable but still provide an active posture for workers. Connectivity and functional options for laptop placement are among our collection, along with a place for your necessary cup of coffee.
Work is ever changing
Moduplus was designed with sustainability as a starting point. It is a modular seating system, focused on re-use. The system consists of many different elements that enable endless combinations that can easily be assembled and connected. Whether you need a temporary meeting space, a central seating island or a place to seclude and work concentrated for a while, Moduplus is the answer.
Our work changes and companies evolve. Moduplus changes along. Easily disassemble and re-configure the parts into new functionalities to cater to the changing needs of your workspace.
Re-use of Moduplus
We take re-use seriously. That's why we have made it possible to reconfigure your furniture by developing Moduplus with smart upholstery. This means we can easily replace the upholstery, whether it needs cleaning or your Moduplus furniture needs an update.
If your furniture eventually should arrive at the end of its lifecycle we will take it back and are able to easily disassemble all parts for recycling: ready for a new life.
The parts from which our system is made up are lightweight and easy to dismantle. The transportation costs are reduced to a minimum and our pieces can even be transported by common postal service.

About ROFA
Moduplus is designed and manufactured by ROFA, born in 1991 in the Dutch town of Rijen. ROFA is a leading, internationally operating company that focuses on sustainable industrial furniture upholstery. We work together with our partners as a well-matched team and take care of all of their needs. We cover and invent, make and arrange, from A to Z.
Innovation is our middle name. We do everything we can to make our CO2 footprint as tiny as possible. And we work completely energy-neutral.
Sustainability runs through our company like a thread. It is explicitly reflected in reupholstery, with which we give good furniture a long, happy new life. And of course in Moduplus, our modular seating system with minimal environmental impact. We also produce acoustic solutions for a wide range of industries and spaces. Whatever you need, we've got it covered!